RING US
9624 7766
Mon to Fri
8.30am to 5.30pm
OUR TRUCKS
Don't be conned! There are removal websites operated by people who don't even own any trucks! They sub-contract everything out to people they don't know, and pocket the difference between what they charge YOU and what they screw the "subby" down to. Not nice!
Deal with REAL REMOVALISTS... we have our own fleet of trucks, garaged at our own depot and maintained by our own mechanics. We are the largest independently owned removal company in Sydney's west/north west area. We have been under the same family ownership for 26 years.
We have various size trucks because every house and every move is unique. Here are some photos of our trucks, we are proud of our trucks and proud of our name.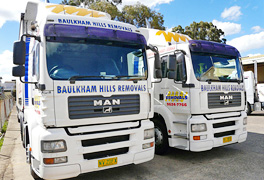 Interstate trucks servicing Melbourne, Brisbane and Adelaide.
We have small trucks for small moves…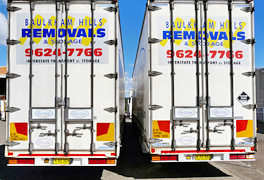 "Clean, tidy and ready to go!"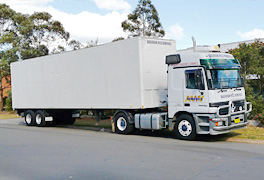 ...and really big trucks for really big moves!
OTHER PEOPLE'S TRUCKS...
How would you feel if any of these trucks turned up at your house to move your furniture? Here is a selection of worst ever furniture trucks, snapped on Sydney roads between Oct & Nov 2009.